Temkin Opticians is a one-stop eye care center to meet all your needs. With an optometrist on site, a full optical lab, contact lens fittings, and a large variety of eyewear including children's glasses, protective sports goggles, and prescription swim wear, our licensed professionals hope to accommodate all your eye care needs.
Eye Exams
You can schedule a complete eye exam with our optometrist. Routine eye exams are important in order to maintain the health of your eyes, and are an essential part of your overall health. We have the latest computerized equipment on site for the most precise vision possible.
Optical Lab
A full lab on premises allows for a faster and more convenient service. At Temkin Opticians our goal is to make sure your glasses are done on time and done right. We make sure your lenses are cut to the most accuracy for the clearest vision with no distortions. We can accommodate most repairs on site. If you really have a hard time letting go of your old broken pair of glasses you can always bring them to us and we will do our best to fix them.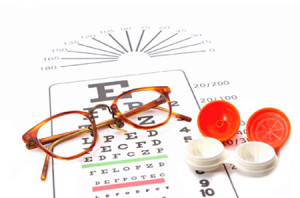 Kids
Finding the right frame for your kids can be challenging. Children often break their glasses, scratch their lenses, or lose them for good. We are here to help. Children's glasses don't have to be expensive. Most will outgrow their eyewear even if they survive excessive use. Ask us to show the options available.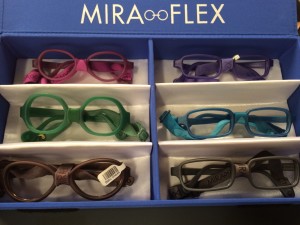 Sport Eyewear
We carry certified protective sport wear for adults and children. According to one of the largest supplier of protective eyewear, Liberty Sport, more than 600,000 eye injuries related to sports and recreation occur each year. More than 90% of all injuries could be prevented with the use of appropriate protective eyewear. Don't take the risk wearing your everyday eyeglasses for sport activities. We can help find the right goggles for all major sports that could accommodate most prescriptions.
For winter enthusiasts we also offer snow goggles. Some snow goggles include built in GPS, and an HD Camera so you can film yourself while going down the slopes.

Contact Lenses
Contact lens fittings and education is provided by our Optometrist and Opticians. If you never thought you can get those contact lenses in your eye. We can help. Please see our contact lenses section for more information and resources.
Eyewear and Prescription Lenses
Our biggest service to our customers is finding the right eyewear. There's always the right pair for different face shapes, large variety of colors, and most frames come in different sizes. Our opticians are here to service you and find the right frame that looks great and feels comfortable. We carry many designer brands, exclusive eyewear, fully rimless eyewear, and eyewear that incorporate the latest manufacturing technology for durability. No matter what the budget, we always provide personalized service to find exactly what you will be comfortable with. We will recommend different prescription lenses based on your needs, explain all features, and share with you the benefits of choosing the lenses most appropriate for your vision.