Marc Jacobs – Temkin Opticians
Glasses are worn by millions of people across the globe. Whether it is for fashion or because of the fact they help your eyes see, glasses remain a popular choice among masses. Nowadays wearing glasses is not only for your sight. For starters, wearing glasses can make you stand out amongst other people. They can make you look great. It goes without saying that eyewear has changed, in fact, it has become quite interesting and fashionable. There are certain glasses that improve your facial features and add to your overall style, personality, and outfit.
Now glasses have too many options for all wearers to consider. They have options for different index lenses, designs, anti-reflective coatings, polarized lenses and/or other features that make you stand out. Moreover, all of these features add to your overall appeal and that is why eyewear is such a popular choice amidst people. Glasses can protect your eyesight during the day and the night. They are good for you if you are someone who uses the computer a lot or while night driving. The concept is clear and simple; whether you are going for an expensive pair or a cheaper one, wearing glasses can protect your eyes severely and clearly.
While there are a lot of different brands that offer their glasses, one popular choice is Marc Jacobs.
Temkin Opticians in Vaughan is proud to launch the Marc Jacobs eyewear line for our customers. Marc Jacobs needs no introduction. An American fashion designer, Marc is the head designer for his very own fashion label. Marc Jacobs has more than 200 retail stores in at least 80 countries. Marc Jacobs not only offers glasses but he has a number of items to offer including bags, watches, beauty items and more. However, one of his specialties has always been glasses. Marc Jacob's sunglasses in particular are not just about simple, orthodox collections. In fact, he offers a range of different styled glasses, including:
The aviators at Marc Jacobs are available in different colors- their size, color, and lenses are all different that makes them stand out. The aviators are usually available at a decent price making them very affordable. Marc Jacobs offers in their eyewear collection unique cat-eye glasses. One of the more popular is the Round Cat Eyeglasses. Used in runway shows worldwide. They also started to release sunglasses with their flat lens technology which makes the eyewear really stand out while wearing it especially when sunlight get reflected of the colorful lenses.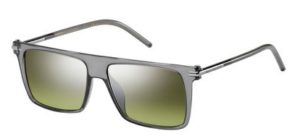 The Marc Jacobs eyewear collection has been very popular in terms of their sunglasses for quite some time but when it came to ophthalmic glasses more designers or manufacturers are always more conservative. That's where you will enjoy the collection of Marc Jacobs's ophthalmic pieces. They have used what made their sunglasses popular and turned it into everyday wear.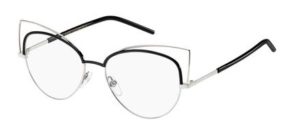 At Temkin Opticians you can try plenty of Marc Jacobs's glasses in both their collections and dare to be a little different.