Gucci eyewear at Temkin Opticians in Vaughan
As one of the most illustrious fashion labels in the world, Gucci is renowned for their luxurious styles, lavish materials, and impeccable craftsmanship. After working with a variety of A-list celebrities including Brad Pitt and James Franco, they've created a mogul fashion house that is taking the fashion industry by storm. Aside from their line of haute couture clothing, Gucci is known for their fashionable glasses and sunglasses that are appropriate for wearers of every age. Now we are introducing the Gucci eyewear line into our Vaughan location at Temkin Opticians.
The House of Gucci is an Italian fashion label that also specializes in leather goods. Guccio Gucci originally created the brand in 1921. Within 10 years of their inauguration, the brand had expanded to create boutiques throughout Rome and their notoriety came from their iconic bamboo handle bags, which is still their most popular item to this day. As the years progressed, Gucci decided to make their brand even more accessible to people that wanted a little bit of high class fashion in their wardrobes and started working on accessories. Today, their sunglasses and glasses are the most popular high-end designs that you can find in any optical store.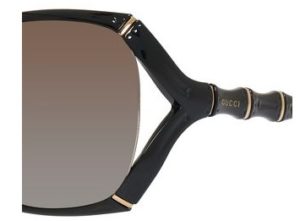 When you purchase eyewear from a well-known luxury fashion house you can rest assured that every frame is put together with the utmost amount of care. Their impeccable craftsmanship is what helps to make their label popular and strong. Choosing sunglasses and ophthalmic glasses for prescriptions requires a lot of time as you'll want to make sure that you choose the most durable and long-lasting designs. With Gucci you won't have to worry about broken rims or chipping paint.
There's nothing more assuring than wearing a pair of Gucci sunglasses or glasses and knowing that you're putting your most fashionable side forward. They have arrays of styles for people that are interested in high fashion. Whether you're looking for a more exotic Italian inspired style or if you want a more subdued and modern look, the options are endless. With designs that fit the lifestyle of relatively anyone, it's simple to find the perfect Gucci frames for your face.
It's also important to note that you won't have to put your entire savings account into a pair of Gucci frames or sunglasses because they ensure that their prices are comparable to other high-end brands. You can always ask the friendly staff at Temkin Opticians on which models are more suitable. Gucci styles are more attainable for wearers of all price points, making their brand one of the most desirable choices when it comes to eyewear.